Welcome to Lupina! Home of Gluten Free Lupin Flour
Lupin is an Ancient Grain.
Sweet Lupin have become today's Functional Food.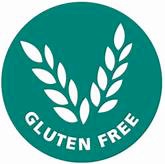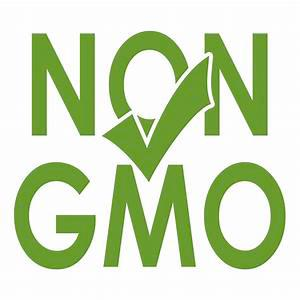 and offer a superior nutritional profile over any other plant protein.
Note: our Lupin Flour is milled from Dehulled Lupin
 Our Sweet Dehulled Lupin Split
 Our Non-GMO Gluten Free Flour
"To Be recognized as a leader in brining healthy,
nutritious food to the marketplace in a socially and
environmentally responsible manner."
Lupin is uniquely high in protein (up to 40%) and dietary fiber (30%) low in fat (6%) and contains minimal starch and therefore has a very low Glycemic Index (GI) .In terms of nutritional and health benefits on offer, lupin seed is an attractive 'GM free' alternative to soybeans.
The protein and fiber components of lupin have excellent functional properties in food laboratory studies. Lupin, in various processed forms, is included in a range of highly palatable bread and baked goods, meat products and beverages.
However the most exciting story to emerge in recent years is lupin's amazing attributes with regard to health and in particular obesity and the metabolic syndrome which includes a cluster of factors such as high blood pressure, insulin resistance and elevated blood cholesterol.
Lupin enriched foods deliver on:
Keeping you feeling full longer
Subjects reported a significant decrease in hunger between meals.
Controlling blood sugar levels
Lupin flour inclusion into white bread significantly reduced the blood
glucose response and the insulin response.
Improving blood cholesterols
Lupin fiber acts as a soluble fiber and drops total cholesterol without affecting the HDL cholesterol.
Lupin proteins have also been shown to beneficially modify serum lipid profiles by stimulating liver cells to take up and degrade LDL cholesterol.
Lupins are one of the best natural sources of the amino acid – arginine, which is thought to improve blood vessel performance. Recent studies indicated that including lupin in the diet assists with hypertension.
Pre-biotics for Improve bowel health
Lupin foods reduce transit time, lower the colon pH and act as a 'pre-biotic'.
Very high source of fiber
Gluten free
Non GMO
Lowest GI (glycemic index) of any plant food
"Our commitment is to provide food ingredients the way nature has intended!"
Lupina is a strong supporter of Non-GMO ingredients and the Non-GMO Project. We are concerned about the effects genetically modified organism will have on our generation and the generations to come.
We view a consistent effort to make healthy food choices as the most sensible approach to achieving optimum health and quality of life. It is with this proven strategy that a goal towards better overall health through a diet which includes the highest quality ingredients and trusted food sources can be achieved.
Lupina had its start in Germany In 1995. Lopino® became the registered brand name for the 'tofu-like' fresh protein 'LOPINO'. The patented process to produce Lopino was held by Lupina GmbH in Germany. Today, Lupina LLC in the US builds on what Lupina started in Germany. Lupina GmbH introduced Lopino at the largest Organic Food Show in Frankfurt in 1995. That year, the show awarded Lupina the 'Most Innovative Food-of-the-Year Award'.
Commercial Wholesale of Gluten Free Lupin Flour
Our commitment to today's generation is to fight obesity and celiac disease by incorporating highly digestible, gluten free lupin flour in any food formulation!
Lupina stands for a wide range of functional food using lupins flour milled from dehulled leguminous lupin kernels.
Lupin Flour Is:
Gluten Free
High Protein
Rich in Dietary Fiber and Minerals
Prebiotic for Improved Bowel health
High rate of Digestion
Low in Fat
Vegan
Non GMO
100% Pure Plant Origin
Introduction movie from Irwin Valley in Australia about benifits of Lupin.